Teresa Kitchens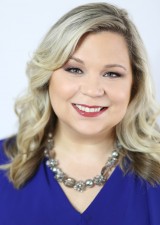 Email
-
Owner
- (Direct: (972) 964-4825)
Teresa grew up in a family steeped in the insurance industry. Her Mother worked in the claims department of an insurance carrier and her father was in insurance and financial services. She has insurance in her blood. She established The Sterling Insurance Group in 2003 and has never looked back. Utilizing her extensive experience and knowledge of the insurance industry, Teresa has the right tools to help his friends, family, and neighbors with all their insurance needs.
Teresa's goal for her agency is to build relationships, one policy at a time. She realizes that you have many options when it comes to insurance and she wants The Sterling Insurance Group to be your trusted choice for protecting you and your family.
A graduate of Dallas Baptist University with a degree in Education, Teresa has resided in Dallas most of her life. When she's not at work, Teresa enjoys spending time with her husband, Marcus, and their four wonderful, grown adults. She is also on the board at her church and is also an avid Rotarian with the Dallas Uptown Rotary Club. She also enjoys traveling, mentoring other insurance agency leaders and planning a stellar happy hour with friends and colleagues.